2018-04-17
- By Adam Nagus

In this blog article I will summarise why I have attended Qlik's Partner and User Conference for the last five years and why attending large global focused conferences are useful ways to track how changes are impacting how an organisation is adapting to either changes in leadership, direction or the competition.
Qonnections
Qonnections was originally a partner focused event and has typically taken place either very close to the US (Bahamas in 2013) or within the US (Florida and Texas) since the last European Qonnections in 2009 (Barcelona). My experiences cover the last five years which saw a shift in Qlik's focus from Qonnections only focusing on partners and eventually becoming a hybrid event for both customers and partners.
Since 2013 Qlik has rebranded from QlikTech to Qlik, become a dual product company, evolved into a visual analytics platform, embraced open source and been purchased, making Qlik a private company once again. Through all this change, Qonnections has been the place to be to see the impact, be it changes in people, changes in messaging and above all changes in the product focus.
This year, in fact next week (as I write this blog), will be a big change for me at Qonnections. Previously, when attending, I have always been the global lead and founder of Accenture's Visual Analytics practice. It has always been a very 'full on' conference with many meetings with Qlik's leadership, workshops on how to grow the partnership, showing how we have been innovating with Qlik's software, agreeing new targets and enablement processes, etc. This year I am still a founder, but of a much smaller company and I am looking forward to attending more of the breakout sessions and listening and watching instead of moving from one meeting to another.
Digimasters
For anyone new to Digimasters, we are a digital consultancy focusing on analytics. We have lots of experience and expertise in analytics strategy, visual analytics capability development, analytics self-service, analytics delivery as well as other digital services including more agency style capabilities such as digital marketing, customer experience, video production, etc.
As Digimasters' Managing Director, I needed to decide if it was a good use of my time to attend Qonnections, instead of spending the time growing a new start-up. One of the major decision we have yet to make at Digimasters is regarding, which visualisation companies we want to partner with. I have been impressed with several organisations this year, including some newer players such as Looker, however, Qlik have always had a strong community of people supporting them and some very talented individuals. I realised the best way to see what Qlik is planning on doing in the near and long-term future, is to go to Qonnections and see what spectacle and energy they can produce in the current competitive climate of Visual Analytics.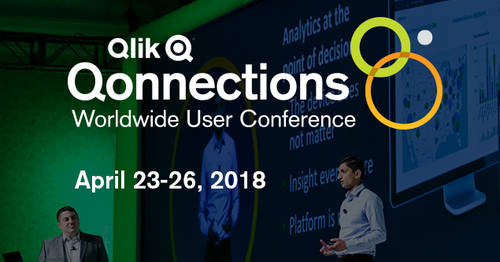 What I am looking for at Qonnections 2018
With Qlik's new CEO Mike Capone at the helm, this will be my first chance to see him present and deliver a message which many of us in the partner community will be eager to hear after such a tumultuous end of 2017/ Q1 of 2018. There have been many changes in Qlik, with top level senior roles across Technology, R&D, Sales, Partner management, Consulting and Industry solutions all now in new hands. With a second round of layoffs since the Thoma Bravo acquisition earlier this year, creating a strong buzz and excitement within the company, let alone with partners and customers, will be a big challenge for Qlik's senior management this year. I am personally excited to see how Qlik's new leadership will make their mark and at least from a perception perspective, deliver some clear strong directions for where Qlik is going, not just what features are coming to the platform, but how Qlik will be supporting its large community of partners and embracing an open and collaborative culture.
Augmented Analytics
So, what is Augmented Analytics? Should we care or is it just another label for Artificial Intelligence? Last year at Qonnections, there was a sense of additional courage coming from Qlik, with much more insight into the longer-term roadmap revealed than ever before. Was the additional information and early demos a sign of what a private company can do over a public company? I really enjoyed the change in secrecy and found the keynote sessions in 2017 to be more open and collaborative, but I don't think Qlik did very much to capitalise on the excitement after Qonnections last year and many of the new exciting cognitive features demonstrated, under the augmented analytics banner, have yet to materialise whilst the competition has not stood still.
So, this year in Orlando, I hope to see a more mature demo of augmented analytics and cognitive services and to have less of a tease, but an urgency to be ready as a partner or customer to take advantage of these new features and services in the next quarterly release.
Open vs Closed
For anyone that knows me well, they know I was not a big fan of Qlik Next which became Qlik Sense, however in later releases of Qlik Sense I did a full 180 and became very interested in the product, to the point of putting nearly all my effort into Qlik Sense over any other tool including QlikView.
The change for me was understanding just what was possible using the Qlik Sense API layer and how I could combine open source and custom visuals with Qlik Sense, in a way which was much easier, faster and more powerful than any extension in QlikView.
With Qlik Core and further development to the Qlik APIs and now new open source JavaScript libraries, Qlik are creating a sense that they are here to help grow the development community around Qlik technology and support partners and customers innovate with their products. I am looking forward to finding out more about Qlik Core and what the limitations and opportunities are with the QIX engine in 2018.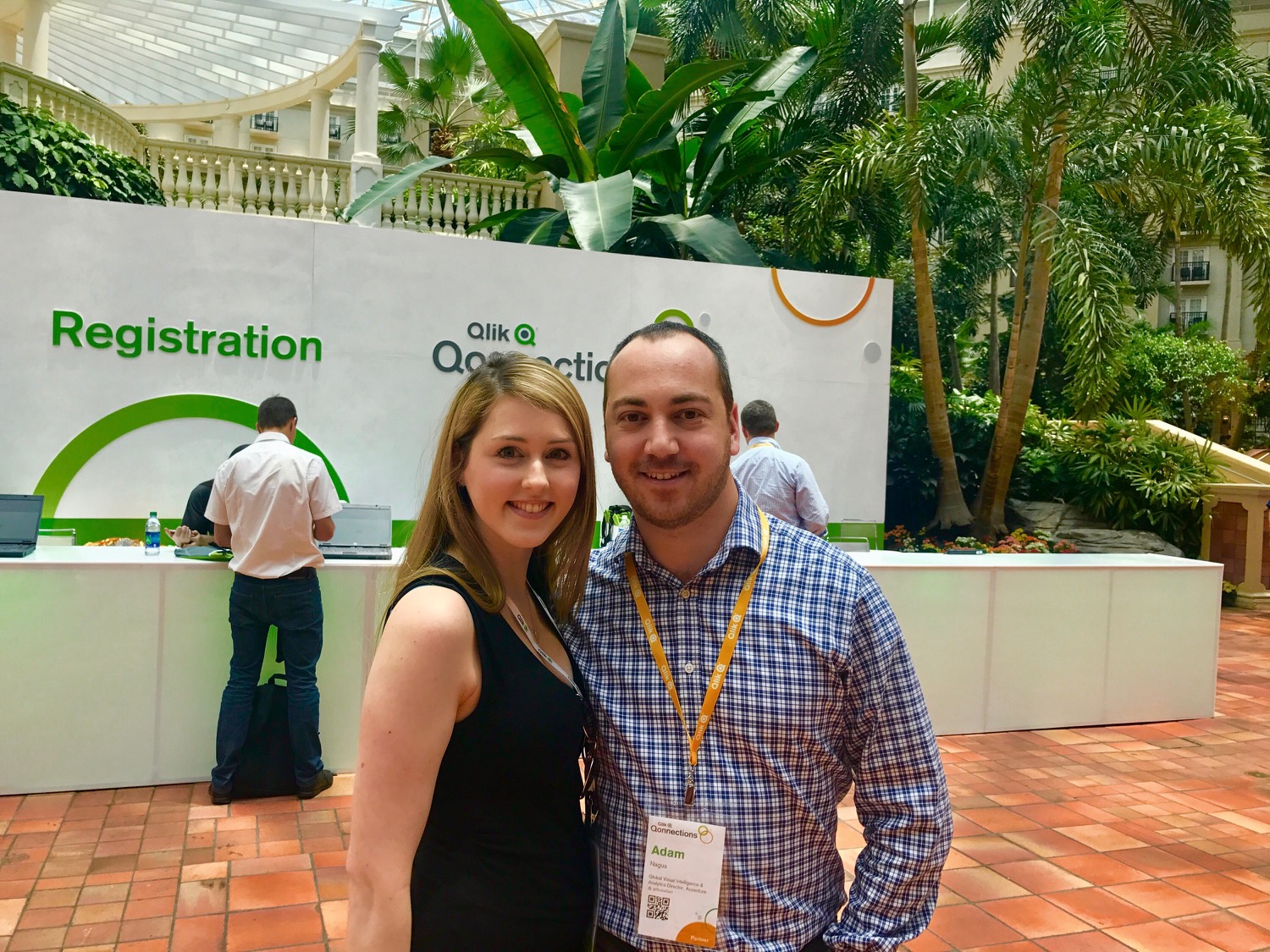 Entertainment and Networking
Qonnections has always been a very fun and enjoyable week and gives me the chance to chat with other partners and listen to the challenges customers are experiencing moving from business intelligence to visual analytics. Qonnections is a much more diverse crowd than a typical US based conference, I believe this is probably down to Qlik starting in Europe and many of the hardcore Qlik experts and elite are still working in Europe. The large groups of Europeans and a growing Asia Pacific community all making the effort to attend is felt each year. Qonnections is by no means a large convention when compared to similar events by Qlik's long-time rivals, but if Qlik continue to execute Qonnections well, as a partner and customer event, I shall continue to attend.
Qlik Awards
And finally, after winning Global System Integrator of the Year for the last four years, I wish my ex colleagues the best of luck retaining their winning streak in 2018 and who knows, maybe one day it will be Digimasters on stage collecting an award.